Hi! We're Co.school.
We provide co-creative education and facilitation for individuals, teams, and organizations. As fellow-learners and practitioners, we want to be a part of creating more equitable and sustainable realities in our lives, workplaces, and communities. Thanks for being here with us!
OUR STORY
We're a growing community of practitioners and learners who are building something pretty special.
In 2022, we began designing Co.school in response to what we've sensed over decades of serving countless teams and organizations as designers, strategists and facilitators: we all need support in learning to work together. We've taken what we've learned so far, channeling it into education and facilitation offerings that empower teams and individuals to find new ways of working. Our goal is to support communities and workplaces where all can thrive. On this journey, we're partnering with an expanding network of diverse, like-minded collaborators. Join us.
Are you a facilitator, coach, or educator who is interested in joining our network? Please reach out to us. We'd love to talk.
Kevan Gilbert
CEO, Facilitator & Educator
Kevan brings many years of experience as a sought-after facilitator, speaker, strategist, and content expert to his leadership of Co.school. He has facilitated for clients such as the World Bank, Ubisoft, Seattle Public Library, and SAP. He has been a speaker for the Government of Canada and the Government of BC on themes of innovation, and spoken at conferences such as GovX UK, IAP2, CASE, and SXSW. Passionate about building healthier realities, Kevan has increasingly focused his work on helping people develop co-creative skills that integrate diverse voices and create more equitable spaces. Alongside his work with Co.school, Kevan enjoys writing music (often serious, sometimes silly). He operates an intergenerational, solar-powered farm on the traditional territory of the Syilx People of the Okanagan Nation (presently Kelowna, BC), with his partner Kendra and their four children.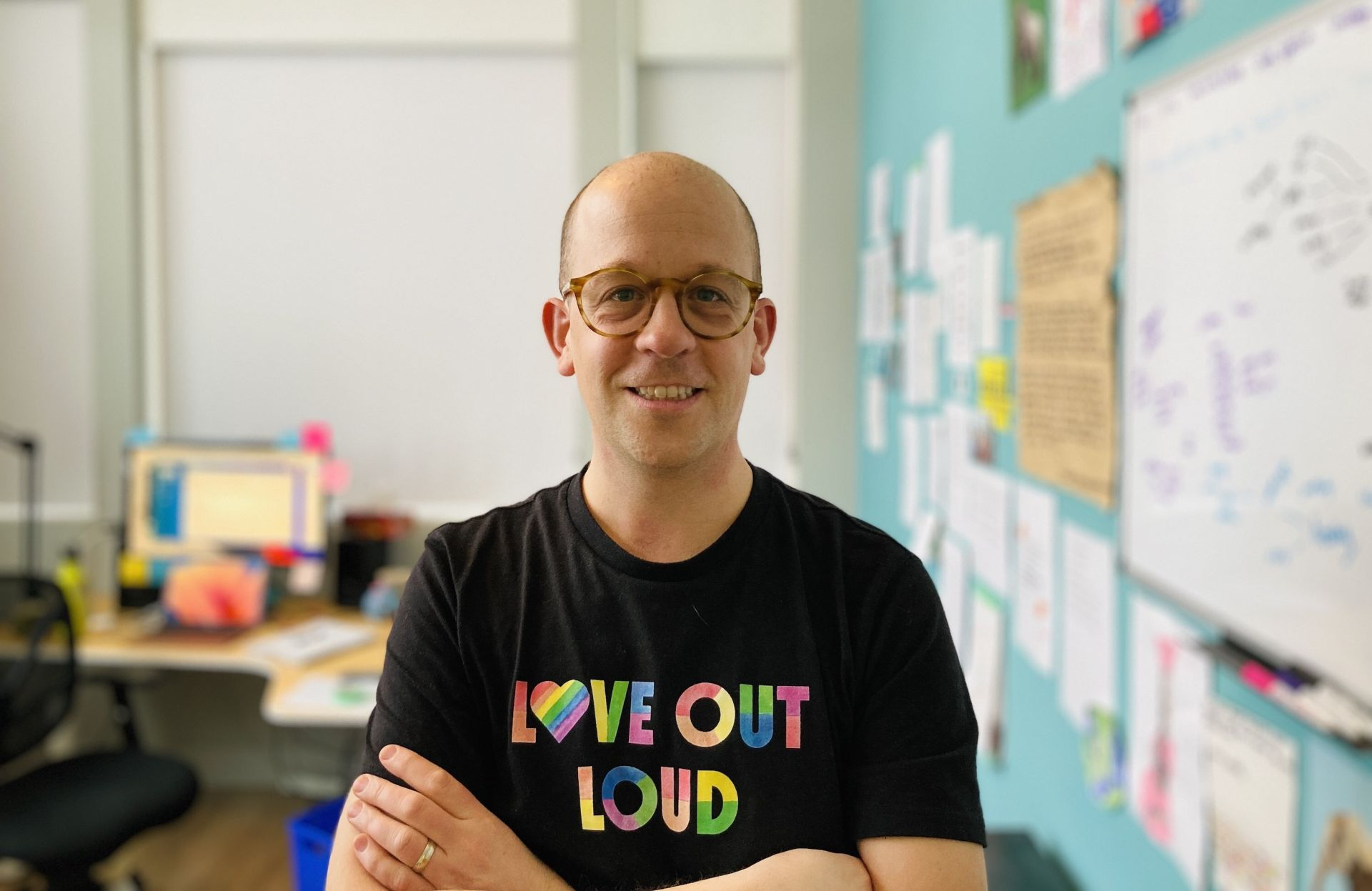 Veronica Collins
Executive Creative Director
A creative leader and strategist, Veronica brings an integrated approach informed by her experiences in higher education, tech, non-profit, and agency environments. Veronica cares deeply about sustainable and equitable organizational cultures, and the work of designing healthy systems that empower all to rise. In daily work with Co.school, she uses her expertise in creating brands, caring for people, crafting content, and designing strategy. Veronica lives on the unceded territory of the xʷməθkʷəy̓əm (Musqueam), Sḵwx̱wú7mesh (Squamish), and səlilwətaɬ (Tsleil-Waututh) people (presently Vancouver, BC), with her two children, partner, and two long-haired, opinionated cats.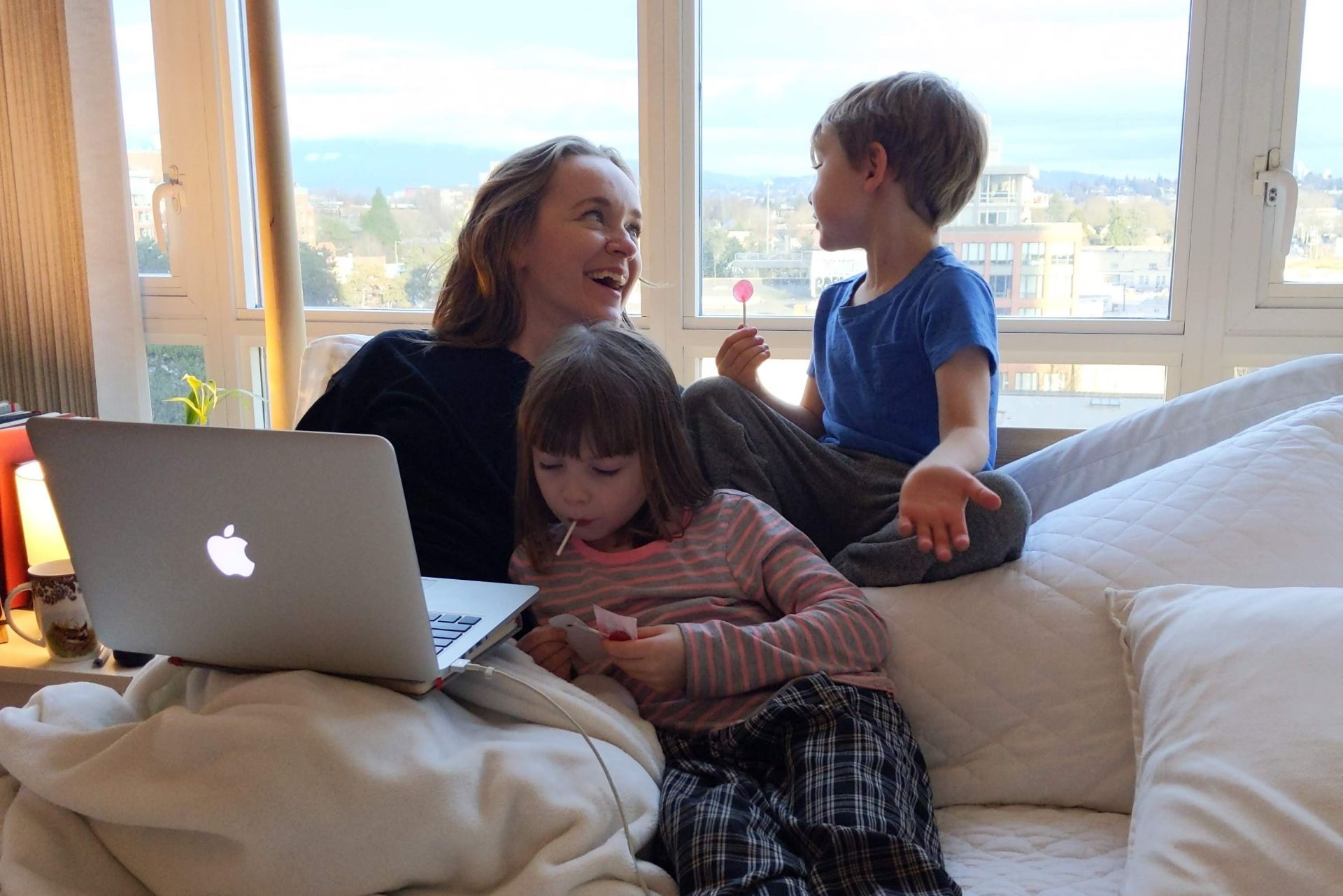 Tracey Falk
Director of Experience & Design
Tracey Falk is a senior design leader with deep experience in both visual and digital design. Her work spans decades of digital evolution—often at the emerging edge. An early practitioner of responsive design, Tracey was also a pioneer for web accessibility, and a leader in community research. She has led large design teams, and worked with clients across North America and Europe. At Co.school, Tracey contributes to strategy, and guides our visual identity and digital experiences. She lives on the unceded territory of the the xʷməθkʷəy̓əm (Musqueam), Sḵwx̱wú7mesh (Squamish), and səlilwətaɬ (Tsleil-Waututh) people (presently Vancouver, BC), where she enjoys textile art, crafting a home for her and her feline roommates, and being a short drive from the ocean.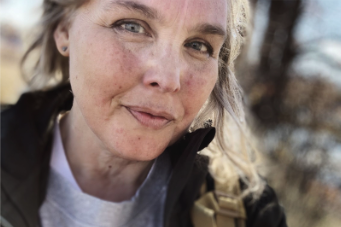 Charlotte Taverner-Whelpton
Director of Facilitation
Charlotte is a facilitator and community cultivator, collaborating with people across North America and the United Kingdom. She brings a posture of curiosity and inquiry into her work of co-creating thoughtfully and intentionally designed spaces, where people can make meaningful personal and collective change. Charlotte has facilitated for teams across multiple sectors including non-profits, technology, higher education, and healthcare.
In her current season of life, Charlotte identifies most with being a mother and cultivating an intentional home with her family. The practices of co-creation and innovation could not be more apparent than in the realm of raising tiny humans, which she does alongside her husband on the unceded territory of the xʷməθkʷəy̓əm (Musqueam), Sḵwx̱wú7mesh (Squamish), and səlilwətaɬ (Tsleil-Waututh) people (presently Vancouver, BC).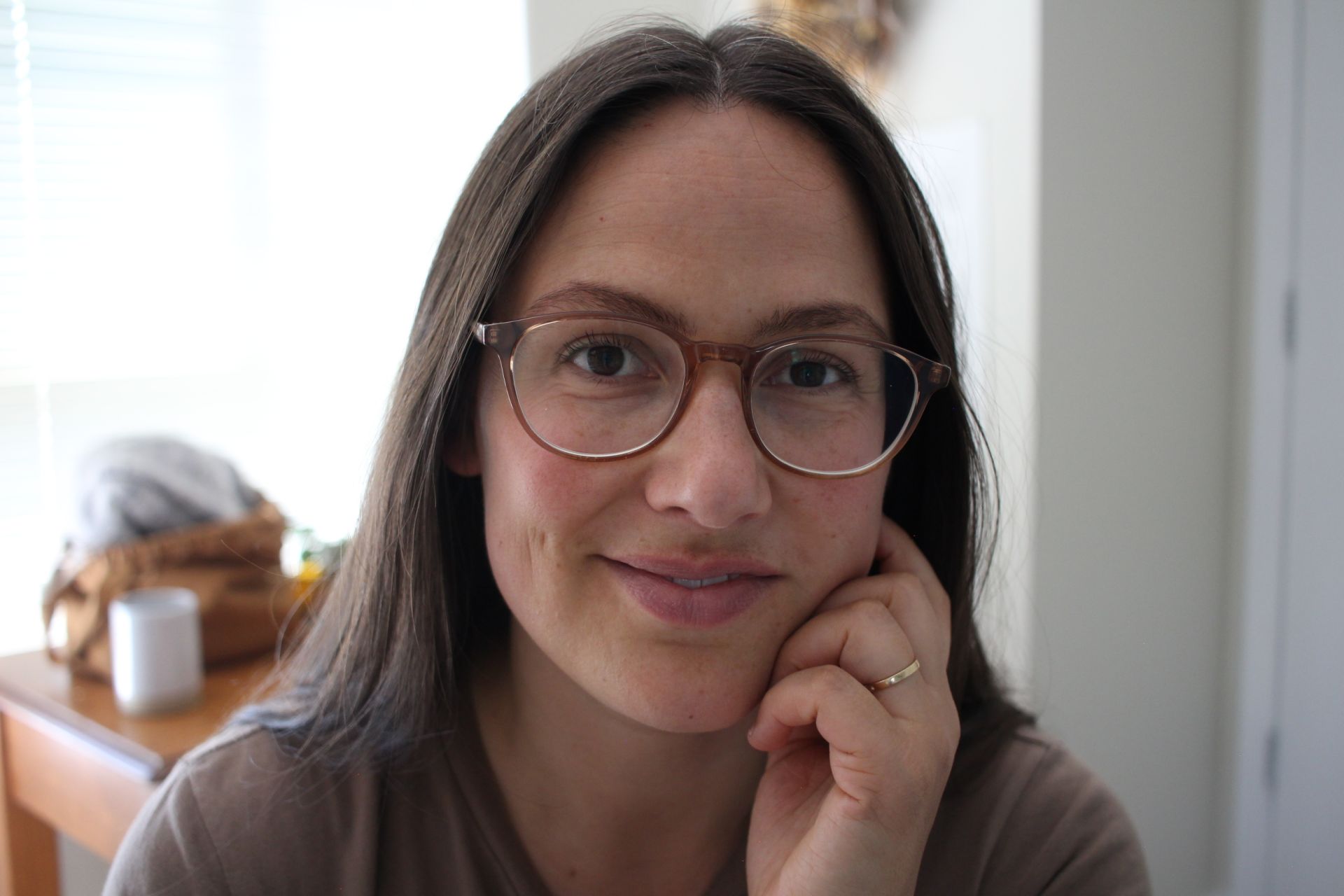 OUR PHILOSOPHY
Learning to work together is the first step to healing many of the fractures we experience as a global community.
And working together—across political lines, amid generational traumas, privilege, oppression, power dynamics, conflict, and inequity—is not easy.


But we have powerful tools as a human race. Tools like design. A colleague of ours often said, "Design is for everyone." It isn't always, but it can be. That's where co-creation comes in. And it's why we work hard to integrate a purposefully equitable approach in all our education and facilitation offerings.


Like most things worth doing, the work starts with ourselves. What is true on a small scale, becomes true at a larger scale. Our curricula and facilitation design begin with self awareness, personal healing, and skill-building, before moving outwards to the way team members interact with one another, how organizations strategize and shift, and the ways in which each sector influences culture and the world at large.


It's becoming more and more apparent that top-down approaches by a privileged few are no longer working. We all need to learn new ways to create sustainable futures. Part of that shift is in learning to source, respect, and apply the intelligence, perspectives, creativity and willpower of all of us.


OUR VALUES

For healing to occur, we must learn to work together. This starts with us.
The future will not be created by solo practitioners. It will be co-created by communities of people sensing and responding to what is emerging.
Love is not irrelevant to organizational life. It is essential. We believe in designing love-based systems.
Crafting resonant, safe, and brave spaces for people to learn and connect (with themselves and others) is an essential act of hospitality.
We are all co-learners. Everyone has something to learn, and something to offer.
We strive for what is equitable and empowers all to flourish. We commit to dismantling oppressive systems and creating the conditions for all to rise.
Creative risk, connection, and healing is only possible when there is safety present. We work to foster the psychological safety that promotes bravery.