Innovation and strategy facilitation
We work with teams and organizations to ...
Convene cross-sector collaboration.
Bring together diverse participants across your network to share stories, explore solutions, and map out plans for the future.
Explore solutions to longstanding challenges.
If you're facing a "wicked problem"—one of those entrenched, won't-go-away issues—we can help you map out a process for listening and innovation. Driven by co-design, these engagements can take you from "opportunity" to "operational" with solutions you can pilot.
Renew your mission, vision, and values.
Through a co-creative process of listening and collaboration, we can work together to generate organizational renewal that's grounded in your community's purpose.
Deliver comprehensive facilitation services.
Whether a board retreat, a grassroots community movement organizing space, a company offsite, a strategy session, a stay-away leadership camp, a government summit, or a regularly-scheduled connect that just needs some guidance, we can offer co-leadership to help your time be more strategic, productive, and purposeful.
Skilled facilitation can help you take the steps needed for a meaningful breakthrough; facilitators can amplify community voices, synthesize new perspectives, and orient you to navigate future choices with greater clarity. If you're seeking a way to understand your community more deeply, or illuminate your way forward, consider working with us to co-design a process that meets your needs.
"Our team at Foundry BC had a very positive experience working with Co.school on an in-person pan-Canadian event for youth mental health. Kevan is a tremendously skilled facilitator, communicator and collaborator who was able to bring to life our vision and values, all while centering co-creation and community engagement. We could not have done it without him and his team. Looking forward to future opportunities to work together!"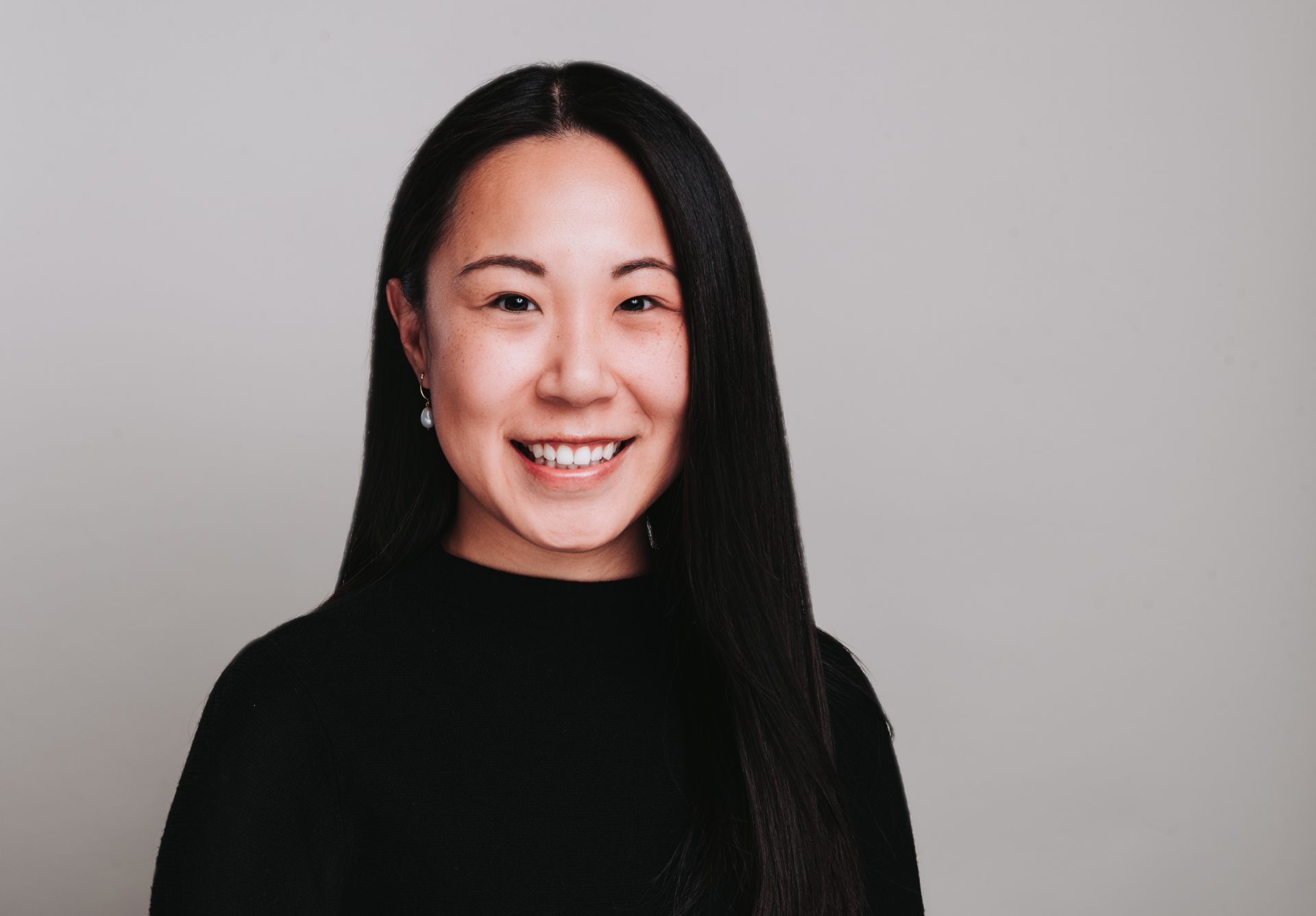 Nancy Zhao, Knowledge Exchange and Mobilization Specialist, Foundry BC
Participatory processes, listening and dialogue.
Host participatory experiences (such as World Cafe, Open Space, Pro-action Cafe and more) in an in-person or virtual setting to help unlock perspectives from your community. This is often the backbone of an "unconference" or "barcamp," where user-generated content creates the agenda.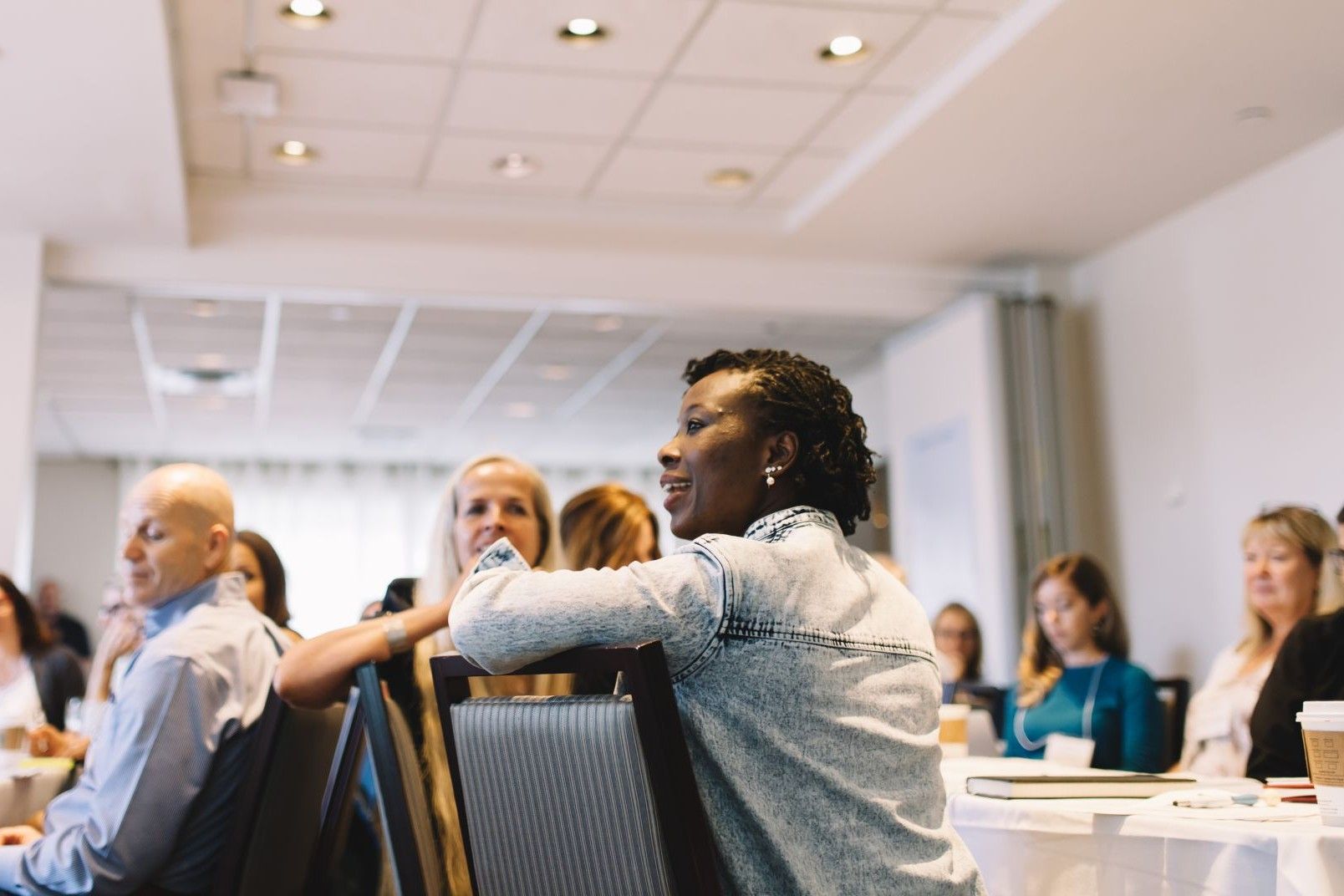 Stakeholder engagement and community conversations.
We create purpose-designed processes to engage and empower your community. Harness the intelligence of the collective, and surface new insights and a more comprehensive understanding of people's needs—through conversations, town halls, interviews, surveys, and more.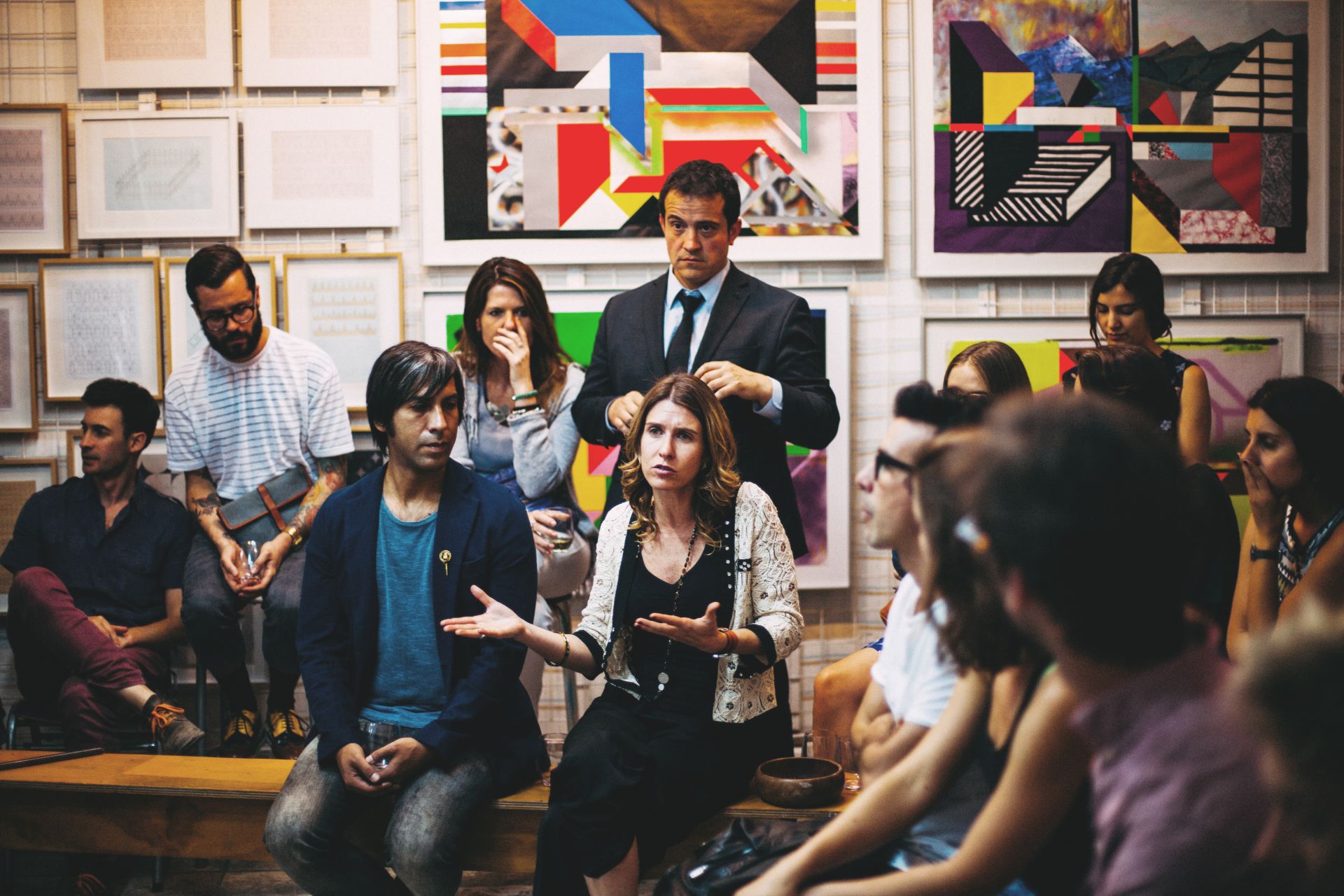 Story-finding and
community listening.
Create the container for safe sharing of stories, ideas, and opinions from the individuals who are part of your world. We'll help you see ways to invite your community into co-creating a holistic, authentic narrative.
Ethical and equitable
design thinking.
Grounded in participatory design, our approach to design sprints and design thinking processes are infused by a community-informed approach. We can help your team move through all the stages of the double-diamond to engage in meaningful innovation.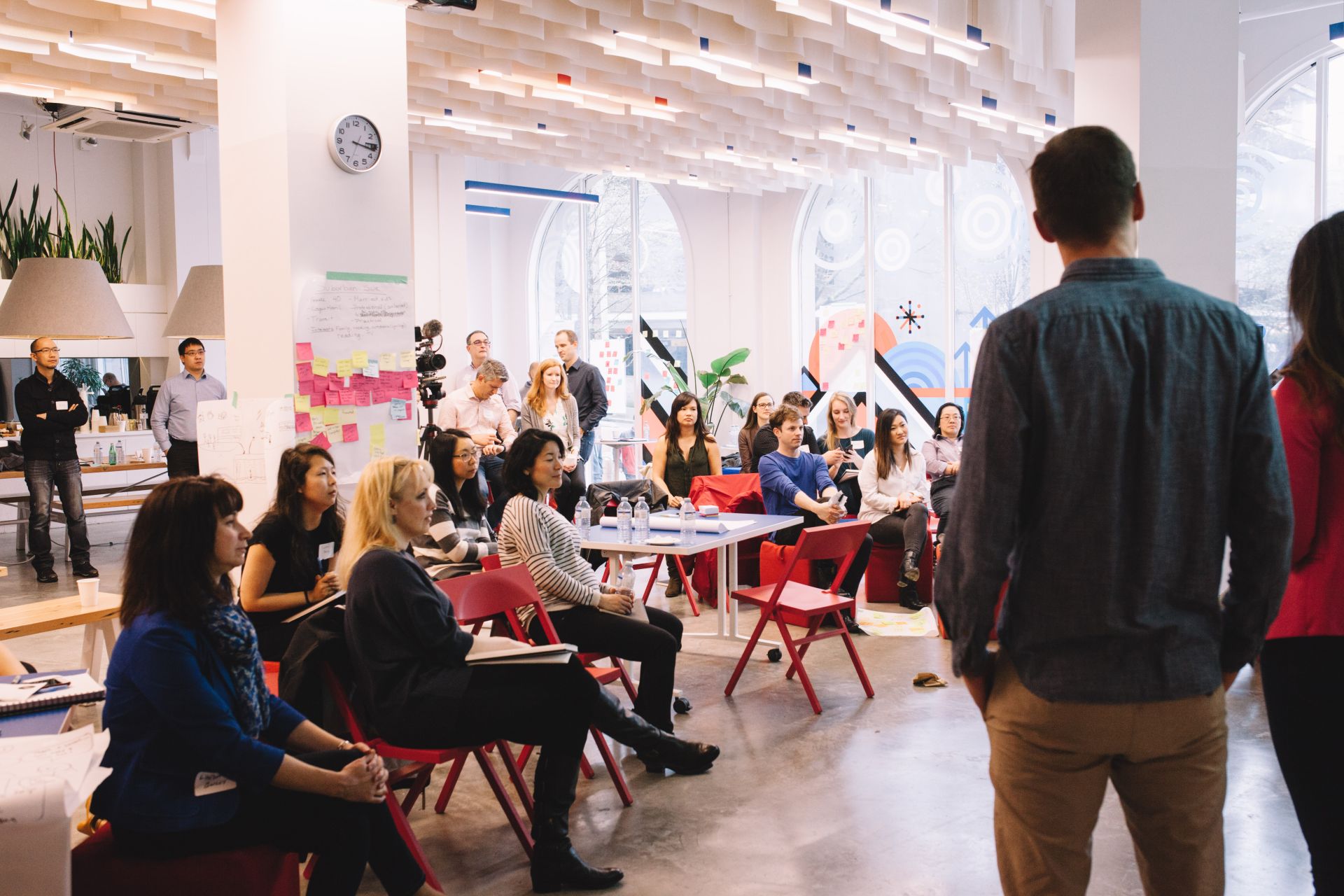 A few ways we've supported organizations with facilitation…

Accelerate Okanagan is a locally-focused non-profit that supports tech-enabled organizations in their growth. They needed to better understand the needs facing their community to offer truly relevant services.
Co.school hosted a series of virtual community listening conversations, using one-on-one dialogues, surveys, and round-tables. We collected and synthesized the community's stories into a clear "Workforce Insights" report.

We partnered with the FISYN Federation, a Pan-Canadian network of organizations serving youth in the mental health space, who wanted to come together to share stories and find opportunities for national collaboration.
Co.school helped design and host both in-person and virtual experiences for these remarkable organizations—supporting them in developing their vision, exploring needs, and strengthening their relationships.

First Light Energy, a sustainability-driven engineering firm, was shifting into a new growth phase, and wanted to get clear on their shared values and purpose in order to help attract aligned applicants.

Co.school helped their leadership team walk through a co-creative experience to revisit the foundations of their mission, vision and values. Together we articulated a clarified purpose: one that helped them stay meaningfully aligned during a season of growth.
Discovery
We work closely with your organization and community to understand the conditions we are working in together.
Co-design
We design an experience for you and your community that will activate your participants, and achieve your stated purpose or goals.
Hosting
We facilitate experiences that help people connect meaningfully. The nature of these facilitated gatherings can be quite varied: we host one-time events, multi-year partnerships and processes, week-long design sprints, and flagship conferences. We host both online and in-person events.
Synthesis & shareback
We have deep expertise in synthesizing the perspectives that were gathered during your engagement—providing you with insights that support you in your next steps.
Ongoing support
Following any co-design engagement, we can offer coaching and further training as you work towards executing the new vision within your organization
"We had the opportunity to partner with Co.school to help better understand the complex workforce and talent issues that our community was facing. They facilitated multiple conversations with our stakeholders through roundtable discussions and one-on-one conversations. Co.school was able to capture participants' perspectives authentically and distill them into key actionable themes for our team. Co.school was easy to work with, relatable, and delivered on their commitments. We can't wait to work with them again!"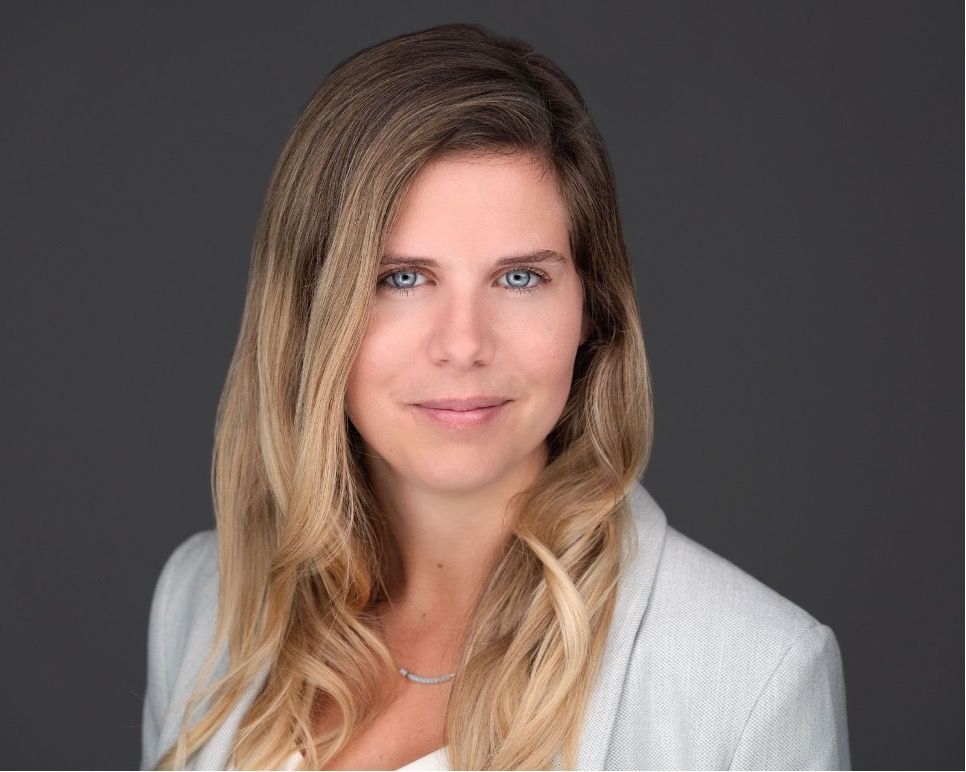 Brea Lake, CEO
Accelerate Okanagan